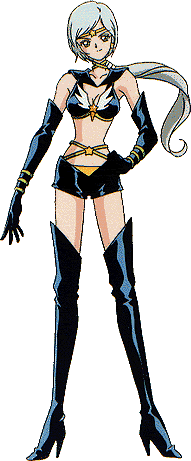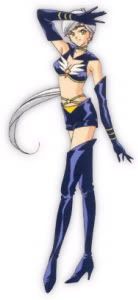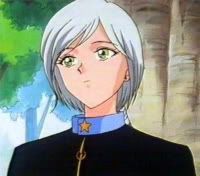 Character's Name: Kari
Character's Alignment: Sashuri
Character's Sex: Male....some of the time
Character's Age: 19
Player's/Character's Journal: Scoutlove3
Can you post at least once a week? yep

Physical Description: See pics

Personality Description: Kari is a very sarcastic person. However he has a submissive personality underneath his tough exterior.

Powers:
1) Tranformation - Kari can change his sex from male to female. However it is only in his female form that he has his secondary power
2) Light Energy Control - In his female form, Kari has the power to bend light and convert it into energy. she is then able to transform the energy into damaging light beams.

Character History: Cari is an outcast member of the Sashuri. Thrown out because of his bizare powers he lives on the outskirts of the tarkan jungle. Defending his people form afar. However because of his weak emotional state, he is easily controlled. This leads to him joining the English in the attempt to defeat the Sashuri. Because of his shame and anger derived from being kicked out of his clan, Kari allied with the English and became Sir Allen's personal bodygaurd.