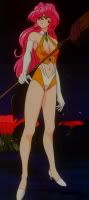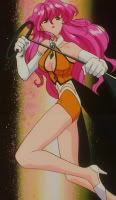 Character's Name: Pheonix
Character's Alignment: Amazon
Character's Sex: Female
Character's Age: 20
Player's/Character's Journal: Scoutlove3
Can you post at least once a week? yep

Physical Description: See pics

Personality Description: Pheonix is very....special. Some words to describe her would be loud, louder, and loudest. As well as partially crazy. she has a VERY dominant personality adnd has a habit of goign overboard with almost anything she does.

Powers:
1) Fire Creation - Pheonix can create fire
2) Fire Control - Pheonix can control fire and even bend it to form objects or weapons. However this takes a ton of her energy and is harder to control.

Character History: Pheonix is your general amazon. However, she is a bit on the quirky side. She doesn't HATE men, but she defintely doesn't like them. She see's them as nothing but pawns. Toys to have fun with, throw around, and discard. She is very loyal to her clan and cares deeply about Amazonian politics, although no one would beleive her to be serious for even a moment.

Anythign Else: Pheonix uses a whip, named Siren, during battle. She is very attached to it and treats it as if it were an actual child or person.